With our affiliate sites you can be up and running within two business days!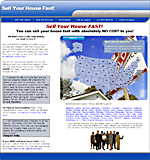 We have two affiliate sites to choose from. This first is our original Soldin9days.com site that includes, among many other benefits, the use of more than a dozen different premium domains and protected territories.
Soldin9days.com is our most popular site, and with hundreds affiliates from across the country many areas have already been taken.
If your area is still available you should jump on it before your competition does.

Click here for complete information on Soldin9days.com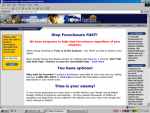 StopForeclosure.com, the best site in the world for attracting pre-foreclosure prospects. Now it can be YOUR domain.
Whether you are a real estate investor, an attorney or a loss mitigation specialist this site will bring you the traffic that will boost your business beyond your wildest expectations.
Territories are protected and are available on a first come, first served basis. Reserve your area before it's taken by your competition!

Click here for complete information on StopForeclosure.com